In honour of International Women's Day, we want to commemorate all the amazing women who have been influential in the history of UK property. Today's real estate industry is a testament to the centuries of hard work and persistence from all women. Highlighted below are just four of these inspiring women.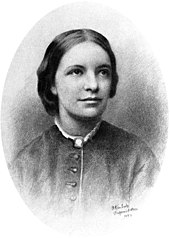 One of social housing's most prominent figures, Octavia Hill's pioneering work has laid the foundations for today's profession of "housing management". She fought for improved living conditions for some of the poorest communities in Victorian London and is often referred to as the founder of modern social care.
From the age of 14, Hill worked tirelessly for the provision of safe and comfortable homes for poor working class communities around London, with the belief that they had been let down by both landlords and government legislation. In 1864, art critic and social reformer, John Ruskin purchased three houses in Paradise Place, Marylebone and placed these houses under Hill's supervision. With careful management, close personal contact with her tenants and weekly checks of the condition of the buildings, Hill turned the estates into a harmonious community with improved housing and communal facilities. Ruskin was utterly impressed and by 1874, Hill was overseeing 15 housing schemes with 3,000 tenants.
Hill believed that housing management was a service that was more than about putting a roof over someone's head, she advocated a holistic view that included a tenant's life, job security, well being, health and happiness. Her methods became a model for subsequent housing associations and spread throughout the world. Additionally, Hill passionately campaigned for the preservation of open green spaces, believing it was imperative for the health and happiness of all people, not just the privileged few. She also fought against development on existing suburban woodlands, helping to save London's Hampstead Health and Parliament Hill Fields from being built on.
One of Hill's greatest accomplishments was that she co-founded the National Trust, which was set up to protect places of historical interest or natural beauty, giving the ordinary British public access to the countryside and its beautiful buildings and sights. Hill made a lasting impact on the development of social housing and her methods are still relevant today. Her legacy lives on in the form of today's Octavia Housing, which continues to provide homes for thousands in inner city London.
Barbara Bodichon (1827 - 1891)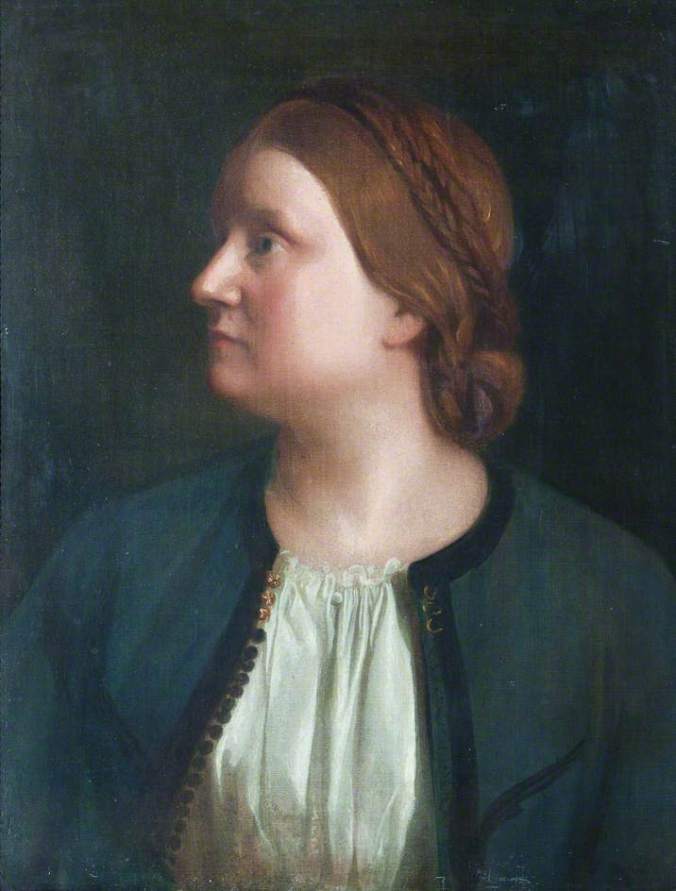 Barbara Leigh Smith Bodichon was one of the most influential feminists and women's rights activists of the 19th century. She was a harsh critic of the existing legal system that did not protect the property and earnings of married women, who had fewer rights than widows and single women. Bodichon openly contested the status quo and in 1854 she published "A Brief Summary of the Laws in England concerning Women," paving the way for the 1870 Married Women's Property Act. This groundbreaking reform gave married women the right to keep any wages and property that they earned through their work or inheritance, giving them financial independence from their husbands for the first time. Before the act was passed, married women had little legal rights and a woman's estate was automatically controlled by her spouse. The act was further extended in 1882 to all property, regardless of its source or time of acquisition, cementing the property rights of married women.
Bodichon was politically active all her life. She formed the first Women's Suffragette Committee in 1866, published articles on the subject of women's rights and worked tirelessly on extending university education for women and generously donating and raising funds to help set up the first women's college in Cambridge, Girton College. She is arguably one of the most forward-thinking and influential women of all time.
Anne Clifford (1590 - 1676)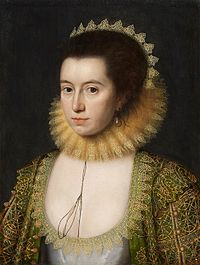 Lady Anne Clifford was the daughter of George Clifford, 3rd Earl of Cumberland, an extravagant courtier at Queen Elizabeth's court, and his wife Margaret. The family estates were vast and included five magnificent castles, including Skipton, Brougham, Brough, Pendragon and Appleby. Her brothers passed at a young age which made her the only surviving child of the family, but was shocked to learn that her father had left the lands and titles to his brother Francis and his heirs instead. This constituted a blatant breach of an entail dating back to the early 14th century which stipulated that the estates should have passed to the eldest heir, regardless of gender, and triggered Lady Anne's lifelong legal battle against her uncle and later his son Henry, defending her right to inherent.
Lady Anne is the first woman recorded in British history to have led building projects. She spent 44 years of her life in a fierce legal battle to gain control of her inherited property portfolio, much of which was left in ruin until she finally took control when her cousin Henry died, and restored her estates to its former glory. Today, she remains a highly celebrated figure in the history of Northern England, applauded not only for her epic legal fight, but also her wonderful restoration work for the five castles. Moreover, she built alms-houses for poor widows and repaired a number of churches in her area.
Ethel Mary Charles 1871 - 1962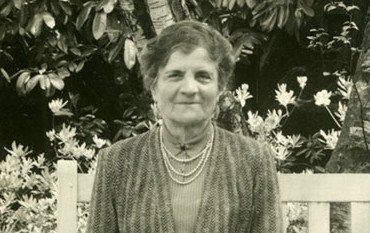 Ethel Mary Charles was the first woman architect to join the prestigious Royal Institute of British Architects (RIBA) in 1898, followed by her sister Bessie Ada Charles, who became the second woman in 1900. Ethel's admission into RIBA didn't come easy, though. She was barred from attending the Architectural Association School on the grounds that she was a woman, so instead she trained at the Bartett School of Architecture and completed the course with distinctions. She then undertook an apprenticeship with Ernest George who vouched for her abilities and skills, which led to her admission to the RIBA, despite opponents launching a campaign against her on the grounds that "it would be prejudicial to the interest of the institute to elect a lady member." Luckily, Professor George Aitchison, the president of RIBA, dismissed these claims as ridiculous, "given the spirit of the age, to deny her and any other woman admission." Ethel was granted full membership, with 51 voting in favour of her admission and 16 against. Despite this pioneering achievement, architecture remained a male dominated world. Her main interest was in commercial commissions and large-scale developments, however, Ethel struggled to obtain contracts for these projects, as these were reserved for men, and instead had to focus on modest housing projects and labourers cottages. Regardless, Ethel was arguably the first role model for aspiring female architects at the beginning of 20th century and inspired generations of female architects that followed. Last year RIBA launched its inaugural International Women in Architecture Day under the banner #EthelDay, which is now an annual event celebrating the achievements of women in architecture.